Unparalleled adversity has been the new normal in healthcare, but today's medical group leaders are proving they are stronger for all they have seen and achieved in recent years amid constantly evolving challenges in staffing, COVID-19 safety, reimbursement shifts and more.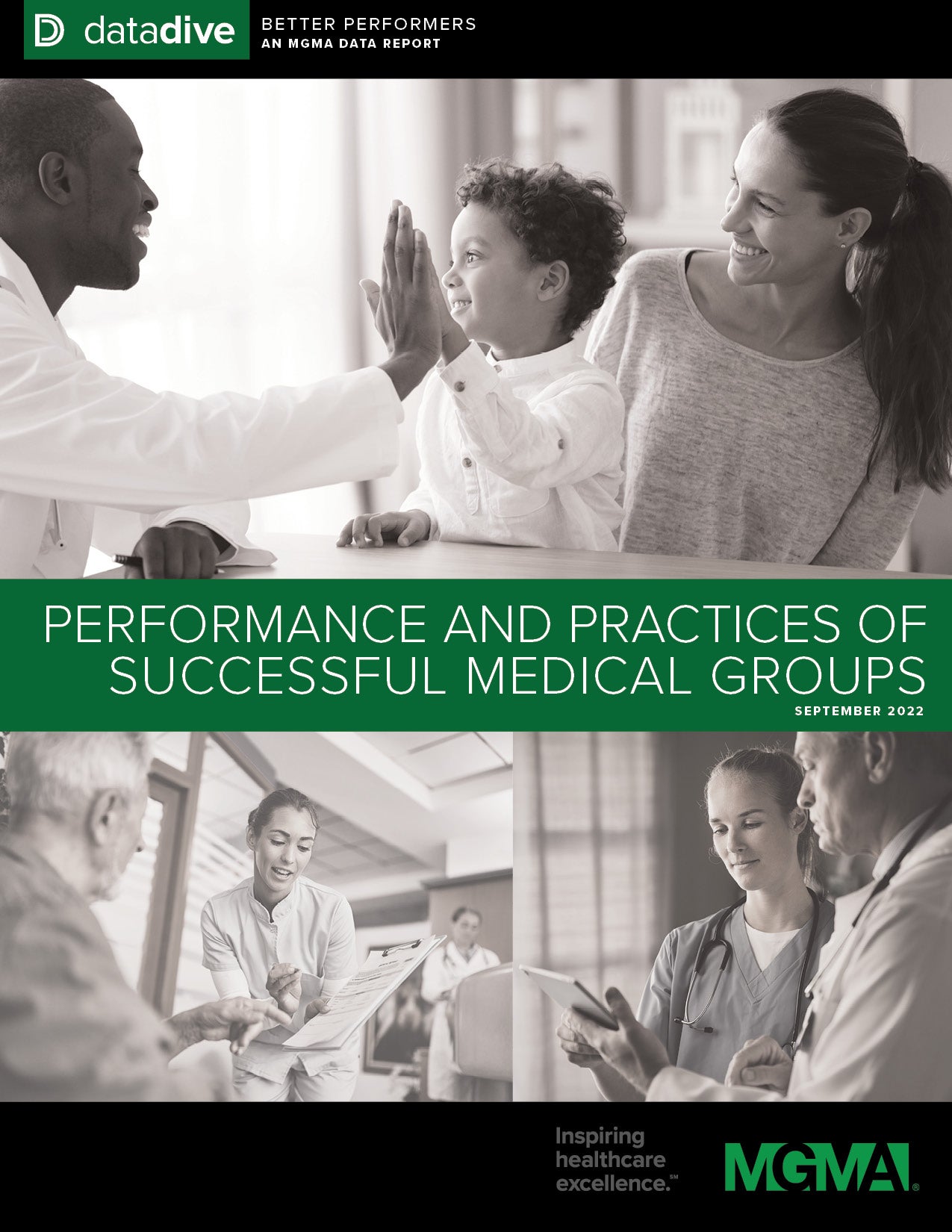 MGMA DataDive evaluated 4,098 organizations for their 2021 performance to determine which ones achieved MGMA Better Performer status in terms of operations, profitability, productivity and value.* Among them, 1,129 organizations stand out above the rest — a 36% increase from those that achieved Better Performer status in 2021.
Their work shines through in the 2022 Performance and Practices of Successful Medical Groups report, which highlights some of the biggest key performance indicators (KPIs) that fueled these Better Performers' ability to achieve practice excellence, and shares tips from subject-matter experts and Better Performer practice leaders on how to take performance to the highest levels, in area such as:
Accounts receivable (A/R)
Revenue growth and cost containment
Patient access: Same-day appointments and time to third-next-available appointment (TNAA)
Collections and charge posting.
Complete the form on this page for free access to the report
Learn More:
Discover even more information to help your organization realize its potential: If you can actively commit to achieving medical practice excellence, the MGMA DataDive Better Performers data set is your North Star, serving as a baseline for benchmarking 2022 operations.* Participation across all three surveys (Compensation and Production, Cost and Revenue, and Practice Operations) is required to be considered for Better Performer status. Learn more about survey participation.
---
Explore Related Content
Explore Related Topics