Living the vision of "Advancing the business of healthcare today for a better tomorrow", Medical Group Management Association (MGMA) is a key element in perpetuating success throughout the healthcare industry. Whether you're an MGMA member to advance your personal goals or your professional career, we have the resources to initiate change and drive results.
With exceptional peer-to-peer and mentor-to-peer support systems as well as abundant hard-copy and digital resources, we are spearheading the path to healthcare advancement. We are known for providing our members and the community with consistent expert resources and solutions that include, but are not limited to:
Educational collateral and certifications
Success strategies for students, healthcare practices, and employment needs
Innovative ideas and networking events
Expertly compiled benchmarking data and statistics
Access to industry experts and thought leaders
Information and materials for making your practice more successful and profitable
And so much more!
When you need a resource to help you find a job, fill a position or get certified - MGMA is the leading authority for executives, healthcare facilities, and job seekers. We believe the future is what you make it, and we're here to support the people who are ready to make the world a better place.
Tomorrow will be remarkable because MGMA is here to help.
2023-2024 Board of Directors
Past Board of Directors
Awards
The Bell Seal for Workplace Mental Health is a distinction awarded by Mental Health America (MHA) to companies that meet mentally healthy workplace standards. MGMA's status as a Gold Bell Seal-certified organization demonstrates MGMA's outstanding commitment to employee mental health and well-being. To learn more, visit: mhanational.org/bestemployers.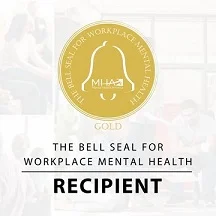 Affiliated Organizations
Two related organizations, and their boards of directors and committees, help MGMA fulfill its commitment to members.

MGMA Services Inc.
A wholly owned, for profit subsidiary of MGMA established to further the provision of high-quality medical management services and assist medical group practices in delivering efficient and effective health care.

ACMPE Scholarship Fund, Inc.
A 501c3 charitable organization created for the purpose of supporting and promoting healthcare leaders' personal and professional growth in support of the advancement of the profession. The program supports individuals who, by virtue of experience, current position and plans, demonstrate potential for contributing to the medical practice management profession.
MGMA Organizational Documents
Diversity Statement:

"The Medical Group Management Association (MGMA) values and respects diversity among its membership. This Association is committed to maintaining a climate in which differing ideas, abilities, backgrounds and needs are fostered with an opportunity for members from divergent experiences to participate and contribute. This open environment assists MGMA in accomplishing its mission by ensuring a wide range of viewpoints and knowledge areas are actively present in our Association and strengthens networking and learning among colleagues. We welcome our members to encompass a full range reflecting variations in race, ethnicity, gender, religion, age, sexual orientation, nationality, disability, geographic location and professional level."
ARTICLES OF INCORPORATION AND BYLAWS
We look forward to hearing from our members, affiliates and visitors with comments, feedback and requests for information.
Contact us


History



1926

In 1926, a small group of men and women met in Madison, WI, with an agenda marked tentative. The invitation stated that "if the meeting proves as profitable as anticipated, some type of permanent organization may eventually result." How prophetic. MGMA stands today as the oldest and largest membership organization representing group practice administration. Twenty-one clinics were represented at the first conference (32 men and women), which is a testament to the mutual interest in group practice.

At the First Conference of Clinic Managers in 1926, attendees agreed to conduct a confidential survey of financial data and publish the results at the Minneapolis conference the following year. This survey provided information on clinic organization and processes as well as accounting methods and collection percentages. These metrics are still used today, 82 years later, in the Cost Survey Report.

Until these early conferences, medical group administrators had no one to turn to for guidance, nor did they have anyone who understood the problems they faced every day. Discussion took off in every direction, starting with "What is a business manager expected to know?". The continues to be the premise of MGMA today.

Additional discussion evolved around medical records; at that time, a patient's medical history was recorded on a punch card stored by an accounting machine. This was one of the first noted steps toward automated medical records .

Some of the founding clinics are:
Mayo Clinic
Scott & White Clinic (TX)
Cleveland Clinic (OH)
The Polyclinic (TN)
Campbell Clinic (TN)
Mankato Clinic (MN)
Jackson Clinic (WI)

Following this initial meeting, meetings were held annually across the country.

1934

At the 8th conference in Madison, WI, discussion began about forming an organization, The Association of Clinic Managers. Collections were still at a low, and the clinics offered discounts.

1938

At the 13th Annual Meeting, a survey was conducted of 88 medical groups known to exist, with an objective to assemble the different types of contracts used in operating the clinics and policies affecting physicians such as fixed salaries, vacation/sick-leave time, retirement and more. Further discussion around statistical information led to the development of survey instruments.

1944

As part of the new Bylaws established at the 18th conference, the association created committees, and dues were set at $25/year. The organization made a publication offered to members at no cost if they attended the conference and $5 if they did not.

1948

At the 23rd annual conference, membership had grown to almost 200. A more formal survey process began with the publication of a separate report on bookings, collections, salaries, and fees. The Committee on Accounting and Business Procedures conducted the survey, analyzed the results and presented the findings at the Annual Conference.

1951

The most important event of the 25th Annual Conference was the appointment of the Committee on Education.

1961

Physician productivity was first formally surveyed when the NACM Production Survey published gross charges. The following production survey was conducted ten years later and continued to be published on an alternate year basis until 1980.

1964

The International Headquarters for Medical Group Management opened for business in Denver, and offices were rented in the Metropolitan Building, occupied by physicians and dentists. The 1964 Annual Conference held in New Orleans broke all records for attendance. A committee was selected to establish the long-range goals and objectives of MGMA.

1973

It became apparent that outside funding would be needed for new activities, and the Center for Research in Ambulatory Health Care Administration (CRAHCA) was formed. That same year, CRAHCA received a contract from the U.S. Dept. of Health Education and Welfare Bureau of Health Resources Dept. to conduct a study on "The Management of Group Practice Forms of Health Care Delivery: Current Trends, Future Administrative Roles and Educational Needs." More funding from the Department of Health followed for seminars for administrators of federally-funded ambulatory care programs.

1984

Data analysis was brought in-house for all surveys. CRAHCA staff continued to design survey questionnaires, draw the survey frame from the NACM membership database, mail questionnaires, enter, edit and analyze the data, as well as manage the publication of survey reports. The direct costs of printing and mailing were charged to NACM, while staff costs were absorbed by CRAHCA and covered under grant revenue and sale of CRAHCA publications.

1998

The first Anesthesia Cost Survey was produced, followed by the Cardiology Cost Survey, Hematology/Oncology Cost Survey, and the first Pathology Cost Survey was created in 1999. MGMA contracted with John Wiley/Valusource to publish the Cost Survey and Physician Compensation Survey Reports on CD.

1999

The first Performances and Practices of Successful Groups Survey was conducted due to a membership deal at the Sterling Premier or Sterling Select levels. This report established criteria for better performance and described the underlying processes that helped these practices attain their increased financial accomplishments. Consultants and staff members authored the success stories presented in this report.
---