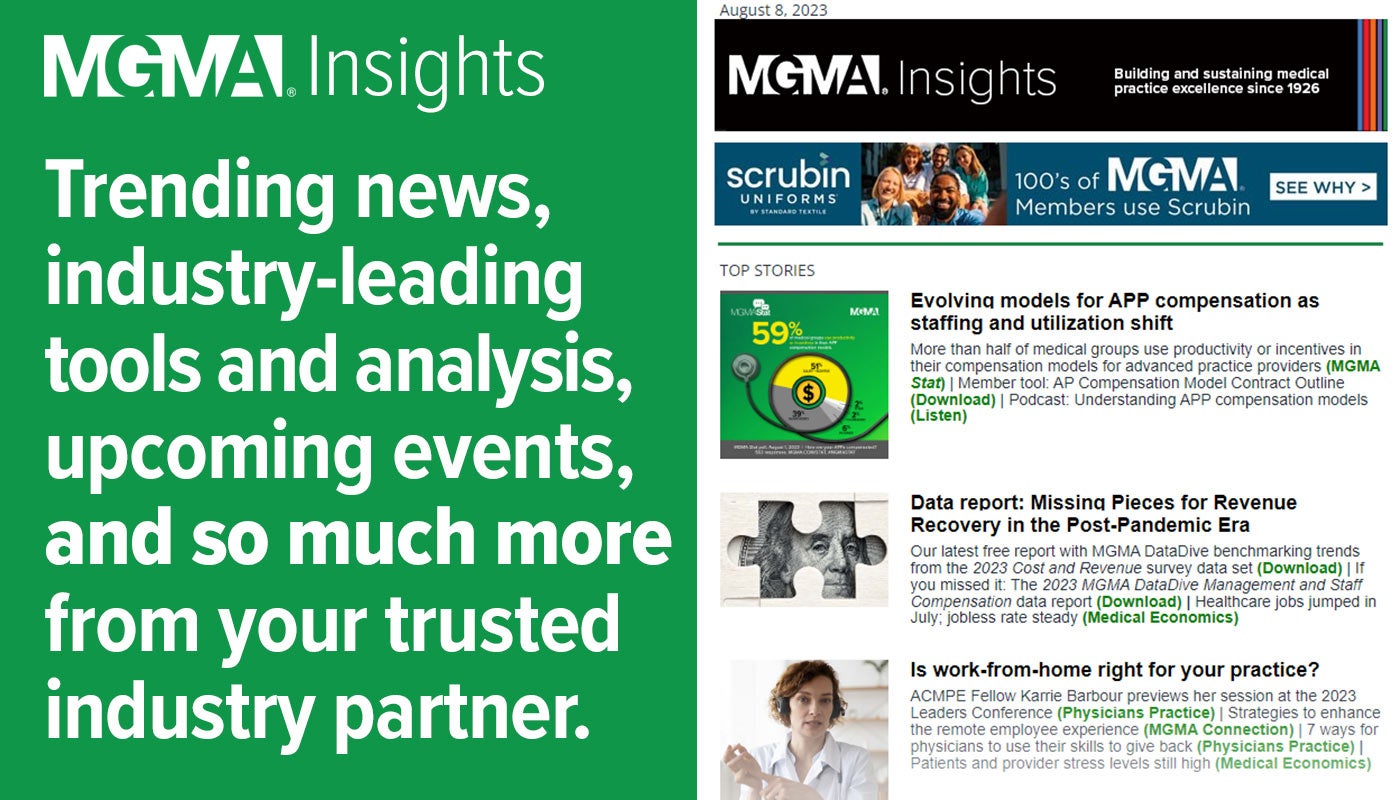 As an association, MGMA has seen a lot in the almost 100 years since our inception. As the healthcare industry continues to evolve, we remain dedicated to delivering you the information that helps you advance your career and practice.
Each Tuesday, we share an email that helps you stay abreast of current happenings and industry trends. Compelling content is curated from industry thought leaders and MGMA experts to offer a well-rounded perspective that helps connect you to our expansive community.
Each newsletter provides:
The latest news and analysis for practice leaders
Toolkits and best practices built or vetted by MGMA
Thought leadership from around the industry Upcoming events/webinars to mark on your calendar
This weekly digest is your go-to for the latest and greatest in our industry. Sign up today and get what you need straight to your inbox.
Email us
---